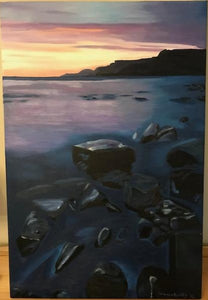 Medium:     Oils on Canvas, thin edged. 
Unframed size:    50cm x 75cm
Available for collection or delivery 14 days
One of my earlier works c. 2012.  I loved the colours and overall mood of the photo at the time, I just had to do my version in oils.  Still love it...
Money Back Guarantee